Peeling is the process that cleansing from dead skin cells and exfoliate the skin to make it smoother and remove problems. The peeling process makes the skin look yonger and is also used to reduce sunspots. There are different varieties such as chemical, laser and natural peeling. Chemical peeling containing substances such as glycolic acid and lactic acid, aims to renew the skin itself. Laser peeling is preferred by those who cannot get rid of skin problems with natural and chemical peeling methods. With laser and chemical peeling processes applied regularly on skin, it is tried to find solutions to problems such as sun burns and surgical scars.
What is peeling?
Peeling is a kind of skin cleaning process. During the chemical peeling, the solution, which is applied to the skin, cleanses the skin as well as deeply peels it. It also promotes new layer formation on the skin. This method can be preferred for different purposes such as eliminating fine lines and wrinkles, skin problems such as acne, etc. With Peeling, you can reduce existing skin problems and strengthen skin against new problems.
Why we need peeling?
Peeling is the peeling off the top layer of the skin, allowing it to exfoliate. Thus, the cell cycle in the skin is accelerated. The skin is removed from dead cells and stimulated to form new cells. By peeling the upper skin, the irritated and damaged layer of the skin is removed, revealing healthy layer in lower layer; a healthier and more vivid skin is formed.
Skin problems such as skin dryness, brown and black spots in skin, chapped skin and skin aging, can be removed with peeling. The skin, which loses its flexibility and starts to sag, can regain its elasticity with regular peeling applications. Peeling, can also be used for black spots, acne and acne scars on the skin.
Types of Peeling
You can prepare your own peeling at home with a variety of ingredients. You can use chemical products for sale in cosmetic stores or you can go to a beauty center and have peeling.
Natural peeling
Masks made with completely natural ingredients such as sugar, eggs, and oranges, categorized as natural peeling masks. If you apply these masks to your skin several times a week, you can minimize your skin problems.
Chemical peeling
During chemical peeling, a chemical solution is applied to the skin. As a result, the skin is completely peeled and a smoother skin is obtained than the old skin. This can be applied to the face as well as to the hands and neck. Solutions applied to problematic areas of the skin during the procedure contains lactic acid, carbolic acid, salicylic acid, glycolic acid.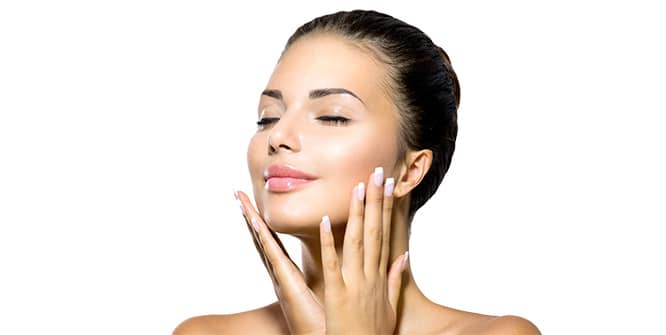 Chemical peels are divided into 3 classes as being superficial, medium and deep. Before doing this, you should consult with your doctor to find out whether your skin is suitable for the procedure. In this way, you can avoid encountering any side effects after the application.
Laser peeling
It is the process of skin peeling with laser. Laser Peeling can be applied to various areas of the body. The duration of treatment may vary depending on the skin structure of the patient and the current skin problem.
Laser peeling, which is used to remove acne and surgery traces, usually lasts 3-5 sessions. The production of new collagen in the skin is stimulated by laser peeling. It can be preferred in the treatment of Skin wrinkles, scars, and surgery scars, skin stains. Only doctor can decide till how deep top layer of the skin will be peeled off during laser peeling.
The benefits of peeling on face and skin
Cleanses the skin.
Skin sagging significantly.
Eliminates signs of premature aging, such as fine lines and wrinkles.
Deeply cleanses the skin pores.
Relieves the appearance of fine lines around the eye and mouth.
Reduces sun damage to the skin as well as removing sun spots.
Improves the appearance of freckles and dark spots.
The quality of the skin is improved by laser peeling.
The skin has a brighter and glowing appearance.

How does peeling applied?
Local anesthetic creams are applied to the application area before laser peeling. By this way, the patient does not feel pain. The patient should use the skin care products recommended by the doctor after the procedure. After laser and chemical peeling applications, the patient should avoid exposure to sunlight until he or she heals.
Before going out, sun protection creams with high SPF should be applied to the skin. Going out under the sun should be avoided especially hours between 10:00-14:00.
Peeling at home
It is very simple to apply skin peeling at home.
Cleanse your skin with a cleansing product before applying exfoliating mask to it.
Then wash your skin with plenty of water and dry it with a hard towel (You can prepare your skin by applying steam to your skin for 5-10 minutes).
Apply the mask by massaging all your skin with circular movements, except your eye and lip edges.
Wait 20-30 minutes and peel off the mask on your skin.
Rinse your face with cold water first and then rinse with warm water to get rid of residues of peeling on your skin.
Dry your face with a soft towel.
Be sure to apply a moisturizer to your skin suitable for your skin type.
To get the best out of process, apply mask regularly to your skin several times a week
Before peeling, you can get a more efficient result from a peeling application by taking a warm shower!
Natural peeling masks
Mask recipes that can be prepared quickly can resolve skin problems. You can purify your skin of toxic substances in a completely natural way with exfoliating masks that can very easily be prepared such as aspirin mask, egg mask, and cucumber mask.
Sugar scrub peeling
Sugar scrub peeling, especially used as lip peeling, contributes to a skin free from dirt and toxins. Preparation: Mix ½ cup olive oil or coconut oil with ½ cup of white or brown granulated sugar. Apply this mixture several times a week on your skin. You can store the mixture in a glass jar for 2 months.
Coffee grounds peeling
Drop 1 or 2 drops of extra virgin olive oil into the coffee beans. Apply on your face avoiding the area around your eyes. You can try this recipe regardless of your skin type.
Cucumber mask
Cucumber, which is one of the most used skin care materials by women, moisturizes, cleans and nourishes the skin. Thanks to the vitamins and minerals in its components, it is good for most skin problems.
Ingredients:
1 small size cucumber
2 bag gelatin
Half a cup of brewed green tea
Directions:
Peel the cucumbers after washing. Extract the seeds and place cucumbers through the blender until the mash is thick.
Filter the water of the porridge.
Take the juice into a bowl, add the brewed green tea and cook in the microwave for 30 seconds. If you don't have a microwave oven, pour it in a pot and heat it over the fire.
Add the gelatin and stir until completely dissolved.
Take over the fire and allow to cool down.
Using a brush, apply a thick coat on your face. If necessary, apply a second coat.
Wait until it soaked thoroughly dry. You may feel a little tightness on your face as the gelatin dries.
Strip the mask upwards.
Wash your face with warm water and moisten it.
Egg mask
The mask that cleanses the skin tightens the skin and relieves the appearance of the large pores.
Ingredients:
1 egg
1 teaspoon of fresh lemon juice
½ teaspoon of organic honey
Directions:
Separate one egg yolk and the egg white.
Transfer the egg white into a bowl and add other ingredients.
Thoroughly mix all ingredients with a fork.
Apply the mask on your face with your fingertips or a make-up ball.
Wait 15 minutes and rinse your skin with warm water.
Do not forget to dry and moisturize your skin in the final stage.
Peel off mask cleansing pimples
You can try the clay mask to get rid of acne on our skin due to excessive sebum secretion of the skin.
Clay mask
A clay mask that adds relief to the skin, eliminates acne and acne-causing bacteria in the skin.
Ingredients:
1 teaspoon fresh lemon juice
Sufficient water
3 teaspoons of bentonite clay
3 drops of rose essential oil
Directions:
Leave a clean cloth in warm water and put it on your face and let it soak for a minute.
Then dry your face.
Add clay powder to a ceramic bowl first. Add oil, water and lemon juice to the mixture.
After mixing all the ingredients, apply to your skin.
Wait 20-25 minutes and rinse your skin with plenty of warm water.
You can apply this mask to your skin once a week.
Exfoliating mask that cleanses the dead skin
You can cleanse the dirt, causing blackheads by accumulating in the top layer of your skin and occludes in your pores. Here is our mask recipe to help you clean the dead skin:
Aspirin mask
The aspirin mask, which rejuvenates and renews the skin, slows the formation of wrinkles.
Ingredients:
5 tablets of aspirin
2 tablespoons of water
1 teaspoon honey
Directions:
Thoroughly crush 5 tablets of aspirin with a fork.
Then transfer the aspirin to a small bowl. Add honey and water.
Mix all ingredients one last time.
Apply the mask all over your face and let it dry for 15-20 minutes.
When the mask is dried on your skin, rinse your skin with water.
The peeling mask that cleans black spots and dark stains
Sun spots, especially dark, coffee and red stains on your skin can be cleaned with natural masks such as turmeric, rice water, lemon, Aloe Vera mask. If you wish, you can also get rid of black spots and dark stains by laser peeling.
Aloe vera mask
Aloe Vera, which treats skin wounds, heals the skin and balances the amount of sebum in the skin.
Ingredients:
1 tablespoon Aloe Vera gel
1 teaspoon of coconut oil
1 vitamin E ampoule
Directions:
Mix all ingredients in a bowl until a homogenous consistency is achieved.
Then apply the mask to your skin.
After completing waiting period of 20-30 minutes, rinse your skin with plenty of water.
You can apply the mask to your skin once or twice a week.
Peeling products
You can also care for your skin with good quality peeling products sold in pharmacy and cosmetic stores. You can have a younger skin, using the right products such as exfoliating effective masks, moisturizers, facial cleansing gels, invigorating and anti-dot to suit your skin type and the needs of your skin.
Side effects of peeling
Frequent exfoliation, especially if you are sensitive to the components of the peeling mask, may cause some side effects. Skin burning and stinging sensation, skin redness, irritation, itching, color changes in skin, skin irritation and crusting are some of the side effects that you can experience after chemical peeling. You can reduce the risk of side effects by avoiding entering the pool for at least 1-2 days after peeling, using your sunprotection cream and applying the products recommended by your doctor regularly to your skin.