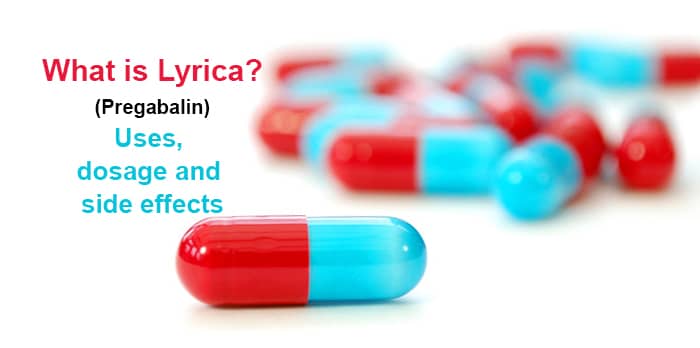 Lyrica is often prescribed to act on damaged, nerve-induced neuropathic pain. Its active ingredient, pregabalin, is reducing pain and seizures by converting the communication of nerves. It is usually given to patients with nerve pains originated by diseases such as diabetes, shingles; fibromyalgia, a type of rheumatism, and anxiety disorder. It can be used as an adjunctive therapy as well as other medications to decrease the severity of epileptic seizures. Lyrica is a medication that should be taken with extreme caution. It can only be prescribed by a specialist doctor. The decision of dose change or stopping should also be taken under the supervision of the doctor.
What is Lyrica (Pregabalin)?
Lyrica is a medication usually prescribed for treating neuropathic pain, fibromyalgia, and anxiety disorder. It can also be helpful in an additional treatment for epilepsy. Its main active ingredient, pregabalin, has the power of reducing pain and seizures by changing the release of chemicals that nerves use to communicate with each other.
Among auxiliary ingredients are lactose monohydrate, corn starch, talc, gelatin, titanium dioxide, red iron oxide, sodium lauryl sulfate, anhydrous colloidal silica, shellac, black iron oxide, propylene glycol and potassium hydroxide. The most common side effects include dizziness, headache, and drowsiness. (1)
What is pregabalin used for?
Lyrica is usually used for relieving:
Neuropathic pain due to nerve damage caused by diseases such as diabetes and shingles (2)
Severe pain caused by fibromyalgia, a kind of soft tissue rheumatism that affects muscles and the areas where muscles adhere to the bone (3)
Common anxiety disorder (4)
This medication can also be prescribed as an additional treatment in epileptic seizures seen in adults, when the seizures cannot be controlled with the medications used.
How do you take Lyrica?
Swallow it whole by mouth and one glass of water.
Take it on an empty or full stomach.
Take it at the same time every day. If you have missed its time and the time of the other dose has not reached yet, take it as soon as you remember. Never take a double dose to compensate for the missed doses.
If you think that the effect of the medication is too strong or weak, never change the dose without consulting your doctor.
Do not quit your medications without consulting your doctor. Otherwise, you may experience side effects such as insomnia, headache, nausea, feeling sick, anxiety, excessive sweating or diarrhea.
Alcohol may increase the side effects of the medications, such as drowsiness and dizziness. So do not drink alcohol while taking the medication.
When and how much dose of Lyrica should be taken vary from person to person. So follow the doctor's instructions.
Please inform your doctor about your prescribed and over-the-counter medications you take.
Dosage of Lyrica
Dosing varies depending on the patient's general health status, medications he/she takes recently, the discomfort he/she experiences and the severity of the problem.
The total dose amount per day ranges from 150 mg to 600 mg, to be taken in 2 separate doses per day.
The doctor may change the dosage amount during treatment.
Dosage is adjusted especially for patients with kidney or liver failure.
It is prescribed in normal doses to patients over 65 years of age with normal kidney function.
The doctor gradually reduces the dosage for one week to minimize side effects while finishing the treatment with this medication.
Among the main side effects when the treatment is over are difficulty in sleeping, headache, nausea, anxiety, diarrhea, flu-like symptoms, irritability, depression, pain, sweating, dizziness and physical addiction. (5)
Lyrica overdose
Lyrica causes the following problems if taken overdose:
Feeling sleepy
Confusion
Aggression
Restlessness
In this case, you should go to the emergency service with the medication package immediately.
Lyrica dosage forms
Lyrica CR, CV
Extended-release tablets: 82.5 mg, 165 mg, and 330 mg.
Lyrica CV (pregabalin)
Capsules: 25 mg, 50 mg, 75 mg, 100 mg, 150 mg, 200 mg, 225 mg, and 300 mg.
Oral Solution: 20 mg/mL.
Lyrica generic equivalent
Alzain: 25 mg, 50 mg, 75 mg, 100 mg, 150 mg, 200 mg, 225 mg, 300 mg
Axalid: 25 mg, 50 mg, 75 mg, 100 mg, 150 mg, 200 mg, 225 mg, 300 mg
Pregabalin: 150 mg / Pregabalin Accord: 25 mg, 50 mg, 75 mg, 100 mg, 150 mg, 200 mg, 225 mg, 300 mg / Pregabalin Accord Healthcare: 25 mg, 50 mg, 75 mg, 100 mg, 150 mg, 200 mg, 225 mg, 300 mg 100 mg hard capsules
Who shouldn't take Lyrica?
Those who are allergic to pregabalin, Lyrica's active ingredient, or other substances present in the medication, and adolescents under 18 years of age and children should not take this medication. Patients with the following conditions should take it with caution:
Elderly patients: As it can cause drowsiness and dizziness, especially in patients over 65 years of age, the risk of injury by accidental falling may increase.
Diabetes patients: If excess weight is gained during the use of the medication, the doctor may change the dosage of the diabetes medications.
Alcohol or drug addicts: Should never use more than prescribed.
Depression treatment: Psychotherapy, medication or natural methods
In addition, patients with a history of congestive heart failure, severe liver or kidney disease should inform the doctor.
Use of Lyrica during pregnancy-breastfeeding
It is not used unless the doctor prescribes it during pregnancy.
It is necessary to be protected during sexual intercourse, since getting pregnant while taking this medication will be risky. However, if pregnancy occurs or is suspected, the doctor should be informed immediately.
Since the active ingredient and auxiliary substances of the medication pass into the milk during breastfeeding, it is recommended that the baby should not be breastfed while you use Lyrica.
Interactions of lyrica with other drugs
Use of this drug with some drugs affecting the central nervous system may increase the risk of respiratory failure and coma. (6)
Concomitant use with narcotic painkillers such as oxycodone, medicines treating anxiety such as lorazepam, or tranquilizers may increase the severity of its side effects such as dizziness, insomnia, and reduced attention.
When taken with medicines that may cause constipation such as morphine and similar pain relievers (opioid analgesics), it may cause a decrease in intestinal function and thus problems such as constipation, intestinal obstruction.
It may intensify suicidal thoughts when taken with antiepileptic medications.
In the treatment of neuropathic pain that develops with spinal cord injury, severity of some side effects such as drowsiness may increase when taken with other painkillers and spasticity medications.
Lyrica can be comfortably used with oral contraceptives.
Side effects of Lyrica
People who are allergic to the ingredients in Lyrica may experience swelling on the face and/or tongue. Other side effects include:
Very common:
Dizziness
Drowsiness
Headache
In the first days of taking the medication, cars and vehicles should not be driven until these side effects disappear, and dangerous activities should be avoided.
Common
Increase in appetite and weight gain
Feeling exaggeratedly good
Confusion
Loss of sexual desire
Hypersensitivity to environmental impulses
Losing the concept of place-time
Attention disorder, clumsiness, memory impairment or loss
Chills
Speech disorder
Sensation of burning, stinging, tingling, numbness
Drowsiness, dizziness
Insomnia, extreme weakness, feeling of abnormality
Blurred vision, double vision
Dizziness (vertigo), impaired balance, falling
Dry mouth, constipation, vomiting, flatulence, diarrhea, nausea, bloating in the abdomine
Erectile dysfunction
Feeling high, abnormality in walking
Swelling, edema in the body including arms and legs
Muscle cramps, joint pain, back pain, pain in the arm or legs, cramp in the neck
Dry throat
Irregularity in voluntary muscle movements
Pain in the chest
Sinusitis
Anxiety
Pain in the pharynx and larynx
Uncommon
Loss of appetite and weight
Loss of taste
Drops or rises of blood sugar
Loss of personal identity sense, restlessness, depression, agitation, mood disorder, difficulty in finding words, hallucination, abnormal dreams, irritability, extreme state of happiness, disorder in mental activities related to knowing and comprehension, difficulty in thinking
Panic attacks, indifference in environmental impulses
Sexual dysfunctions such as increased sexual desire, late ejaculation, lack of orgasm etc.
Vision disorders
Dry eyes, swelling in the eyes, decreased visual acuity, pain in the eyes, increased tears, eye allergy, eye fatigue
Irregular movements, weakening of reflexes, dizziness when standing up
Skin sensitivity and burning sensation
Tremors while intentional movements, loss of consciousness, fainting, sensitivity to sound/noise, feeling unwell, disruption of voluntary movements
Heart rhythm disorders, low or high blood pressure, heart failure
Flushing-swelling
Hot flashes
Coldness in hands and feet
Shortness of breath, tightness in the chest
Nasal congestion, discharge or bleeding; inflammation of the nasal cavity
Increased saliva secretion, heartburn, numbness around the mouth
Sweating, swollen rash, hives, itching
Muscle twitching, swelling in the joints, muscle pain-stiffness, neck pain
Breast pain
Painful and difficult urination, involuntary incontinence
Weakness
Thirst
Chills, fever, cough
Changes in some blood and liver test results
Reduced platelet and red blood cell count, high creatinine, low potassium
Painful menstrual period
Speech disorder, forgetfulness, aggression
Rare
Detecting non-existent odors
Sensing objects as if vibrating, change in visual depth perception, visual brightness, loss of vision
Growth in the pupils, strabismus, perception of light and color in the form of sparks in the visual field
Cold sweating, sorenessin the throat, tongue swelling, dry throat
Inflammation of the pancreas
Difficulty in swallowing
Slowing or decreasing movements
Impaired writing ability
Fluid accumulation in the abdominal cavity
Fluid accumulation in the lungs
Attack
Heart rhythm disorder
Muscle damage, severe weakness and pain in the muscles
What are platelets? What are the problems of low and high PLT?
Discharge from the breast, abnormal breast enlargement, breast enlargement in men
Unable to menstruate
Kidney failure, decrease in urine volume, urination less than normal, urine accumulation in the bladder
Reduced white blood cells
Increased mood disorder
Excessive allergic reaction with symptoms such as difficulty in breathing, inflammation of the eyes, rash, blistering, skin peeling and serious skin infection.
If you experience any of these side effects, you should immediately go to the emergency service.