The U.S. Food and Drug Administration (FDA) has approved the first gene therapy valoctocogene roxaparvovec (Roctavian) for severe hemophilia A developed by BioMarin Pharmaceutical. This groundbreaking, one-time therapy aims to substitute the defective gene that hampers the production of Factor VIII, a crucial blood-clotting protein. Such a substantial advancement in gene therapy not only instills hope in patients with Hemophilia A, but also suggests potential avenues for innovative treatments across a variety of other genetic disorders. The approval followed rigorous clinical trials, including a two-year additional data request from the FDA to assess therapy safety and long-term efficacy. 
Roctavian: The first gene therapy for severe hemophilia A
The FDA has given approval to Roctavian, the inaugural gene therapy for adults suffering from severe hemophilia A, developed by BioMarin. This therapy leverages an AAV to deliver a functional copy of the defective gene into liver cells to produce the absent clotting factor. Results from the GENEr8-1 trial showed a significant reduction in bleed rate and factor VIII usage, with 92% of patients off prophylaxis after three years. Hemophilia A, affecting 1 in 10,000 people, prevents proper blood clotting, causing serious internal and external bleeding. The therapy's approval offers promise for an effective treatment to alleviate the dangers of this disease.
BioMarin designed Roctavian as a one-time gene therapy specifically for severe hemophilia A, a genetic condition where mutations inhibit the production of a vital blood-clotting protein known as Factor VIII. The therapy seeks to replace the faulty gene, potentially reducing the need for ongoing routine therapy and offering what many hope could be a one-time cure.
BioMarin initially submitted an application for approval in 2019, backed by large clinical trials demonstrating a significant reduction in bleeding rates and the need for Factor VIII infusions. After an initial rejection, the FDA requested additional data over two years from each trial participant to better understand the safety and long-term efficacy of the therapy. BioMarin complied, and the subsequent approval marks a significant step forward in the gene therapy arena.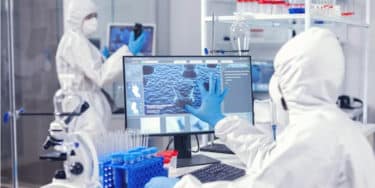 However, Roctavian's use will be limited to a specific group of patients in the U.S. The FDA only sanctioned it for patients with severe disease who test negative for a type of antibody that attacks the virus Roctavian uses to deliver its helpful genetic material into cells. BioMarin estimated that this requirement might rule out approximately 20% of patients in the U.S and 30% globally.
Total treatment cost will reach 3 million USD
In terms of cost, the company has listed Roctavian at $2.9 million in the U.S, a price higher than in Europe where it was approved in August of the previous year. BioMarin justifies this pricing by arguing that the one-time treatment could be more cost-effective than regular Factor VIII replacements or newer, longer-acting medicines. An example is Roche's hemophilia A drug Hemlibra, priced at about half a million dollars and administered as infrequently as once every four weeks. BioMarin has also initiated an outcomes-based warranty program, promising to reimburse up to the full cost if Roctavian fails to live up to its treatment expectations within the first four years.
Finally, in conjunction with Roctavian's approval, the FDA also granted approval to the AAV5 DetectCDx, a companion diagnostic test by ARUP Laboratories. The test is designed to detect pre-existing anti-AAV5 antibodies, helping health care providers identify patients who might benefit most from Roctavian therapy.
The FDA's approval of Roctavian marks less than a year since its approval of Hemgenix, the first gene therapy for hemophilia B. Hemgenix was developed by Dutch biotech UniQure and is marketed in the U.S. by CSL Behring, with a list price of $3.5 million.
BioMarin's Roctavian approval represents a significant advance in gene therapy and offers a new hope for patients suffering from severe hemophilia A. As this sector continues to evolve, the medical community eagerly anticipates further developments and the possibility of similar therapies for other genetic disorders. For more informations:>>>