The U.S. Food and Drug Administration (FDA) has approved Elevidys, the first-ever gene therapy for the treatment of pediatric patients suffering from Duchenne muscular dystrophy (DMD). This transformative development is aimed at DMD patients who have a confirmed mutation in the DMD gene dystrophin, and who have no pre-existing medical conditions that prevent them from receiving the therapy. DMD amplifies the risk of life-threatening heart and respiratory issues, and current treatments address only symptoms, not the genetic cause. Elevidys, developed by Sarepta Therapeutics, introduces a gene that produces micro-dystrophin, a shorter version of the protein essential for muscle cells. 
FDA approval was based on clinical trials that showed increased micro-dystrophin production in treated individuals aged 4 to 5 years.
"Today's approval addresses an urgent unmet medical need and is an important advancement in the treatment of Duchenne muscular dystrophy, a devastating condition with limited treatment options, that leads to a progressive deterioration of an individual's health over time. The FDA remains committed to facilitating the development of innovative new therapies to reduce the impact of debilitating diseases and to improve outcomes and quality of life for those affected" said Peter Marks, M.D., Ph.D., director of the FDA's Center for Biologics Evaluation and Research.
DMD – Duchenne muscular dystrophy
DMD is a devastating genetic disorder that causes progressive muscle deterioration, leading to a progressive loss of mobility and a reduced lifespan. The disease is attributed to a defective gene which disrupts the production of dystrophin, a crucial protein that maintains the structural integrity of the body's muscle cells. This genetic defect results in muscle weakness, learning difficulties, heart issues due to compromised heart muscle functioning, and breathing difficulties due to the weakening of respiratory muscles. DMD primarily affects males, with about one in every 3,300 boys impacted by this disorder. As the disease progresses, patients may develop life-threatening heart and respiratory problems, often resulting in fatalities during their second to fourth decade of life.
Traditionally, the treatments available have predominantly been symptomatic, focused on managing the progression of muscle weakness and using equipment like braces or wheelchairs as the patient's walking ability deteriorates. The approval of Elevidys represents an innovative leap, aiming to address the underlying genetic cause of the disease, rather than merely managing symptoms.
AAV vector-based gene transfer therapy
Elevidys (delandistrogene moxeparvovec-rokl), is an AAV vector-based gene transfer therapy designed to introduce a miniature replacement gene known as micro-dystrophin into the patient's body. This micro-dystrophin is a truncated protein that carries key domains of the full-length dystrophin protein. The newly introduced gene helps produce Elevidys micro-dystrophin, thereby restoring some muscle cell integrity. The goal of this therapy is to modify the disease trajectory to resemble Becker muscular dystrophy (BMD), a milder form of muscular dystrophy with a later onset and slower progression.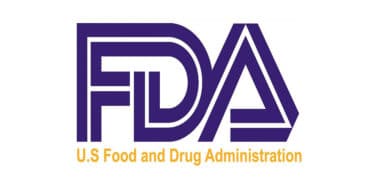 The FDA granted accelerated approval for Elevidys based on a randomized clinical trial data which demonstrated an increase in the expression of Elevidys micro-dystrophin in treated individuals aged 4 to 5 years. However, the FDA noted that while this surrogate endpoint is reasonably likely to predict clinical benefit, the clinical improvement, including improved motor function, has not yet been fully established.
Despite this, the urgency of the unmet medical need, the life-threatening nature of DMD, and the potential of Elevidys to significantly improve patient outcomes informed the FDA's decision to grant accelerated approval. As a part of this approval, the FDA requires Sarepta Therapeutics, the sponsor company, to complete an ongoing clinical study to verify the drug's clinical benefit.
The side effects of Elevidys treatment
Side effects of Elevidys treatment have been reported, including vomiting, nausea, acute liver injury, fever, and abnormally low platelet count in the blood. Monitoring liver function and troponin-I levels (a biomarker of heart muscle injury) before and after treatment is advised. Patients may also be at risk for severe immune-mediated myositis (muscle inflammation), and myocarditis (inflammation of heart muscle).
The approval of Elevidys offers a beacon of hope for the patients affected by this debilitating disease and their families. While the clinical benefits are yet to be fully confirmed, this ground-breaking gene therapy signifies a pivotal shift in treating DMD at a genetic level, potentially offering patients a chance to live fuller, healthier lives.