Researchers at the University of California, Irvine have expressed concerns over the use of glucagon-like peptide-1 receptor agonists (GLP-1RAs), found in weight loss drugs like Ozempic and Wegovy, for treating childhood obesity and type 2 diabetes. Despite the drugs showing promise in adults, their use in children could lead to imbalances in calorie intake essential for growth and development. Researchers, highlighted potential abuses of the drug among young athletes and individuals with eating disorders. The rising popularity and ease of access to these drugs, especially via social media influencers, also pose risks of misuse.
In a perspective article published in the Journal of Clinical and Translational Science titled "Unintended Consequences of Glucagon-like Peptide-1 Receptor Agonists Medication in Children and Adolescents – A Call to Action", Dr. Dan M. Cooper, Distinguished Professor of Pediatrics at the UCI School of Medicine, alongside a multidisciplinary team, highlighted the efficacy of GLP-1RAs in transforming obesity and diabetes care in adults. Recent studies have shown similar benefits for younger patients. However, the growing popularity of these medications and their unprecedented success has led to concerns about potential overuse and abuse.
"Our major concern is the unbalance and inappropriate reductions in calorie or energy intake associated with these weight loss drugs. Unlike in adults, children and adolescents need energy and sufficient calories not only for physical activity but for growth and development," said Professor Cooper.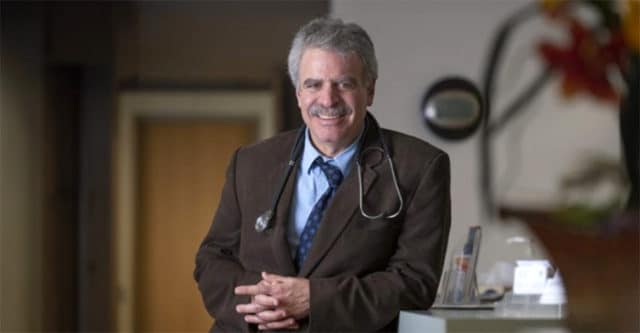 Alarmingly, there's an increasing likelihood of these drugs being misused among children with eating disorders or those engaged in competitive sports where weight control is pivotal. The team highlighted the implications of an emerging diet culture amplified by social media. Dean Jan D. Hirsch from the UCI School of Pharmacy and Pharmaceutical Sciences raised the alarm, noting that unsupervised administration of these drugs, driven by societal beauty standards, could lead to significant health and emotional challenges in the future.
In the backdrop of these revelations, the UCI team proposed a comprehensive call-to-action aimed at institutions like the National Institutes of Health. This plan advocates for multidisciplinary teams to bridge the knowledge gap concerning GLP-1RA effects on younger patients, the enhancement of real-world data access, collaboration with the FDA to revamp guidelines, better training of clinical trial teams, and a more widespread education about these medications and their potential misuse.
As a result of their research and clinical experience with exercise, diet and obesity prevention, the UCI team outlined a call-to-action. Targeting the National Institutes of Health network of academic centers, like UCI, that are recipients of Clinical and Translational Science Award hubs across the nation, the call-to-action includes:
Building and supporting multidisciplinary teams of frontline clinicians, community partners, physiologists, and behavioral and pharmaceutical scientists to address the knowledge gap in GLP-1RA effects in children and adolescents.
Addressing the translational bioethics research issues that will result from approval of pediatric formulations of the GLP-1RA medications in particular and in general that have evolved from the medicalization of health conditions like pediatric obesity.
Engaging and improving the quality and accessibility of relevant real-world data such as school-based physical fitness testing, mandated in 16 states covering around 60 percent of American school children.
Working with the FDA and other agencies to update guidelines for lifestyle interventions in pediatric clinical trials that incorporate state-of-the-art approaches to quantifying, monitoring and evaluating physical activity. These guidelines should include adherence to diet and accurate measurement of body composition beyond the current reliance on the body mass index, a suboptimal metric of overweight and obesity in adolescents.
Elevating and enhancing training of the clinical trial workforce on state-of-the-art understanding of effective lifestyle interventions. Such training should also target primary care pediatricians whose exposure to exercise and nutritional science is currently limited.
Developing, demonstrating and disseminating learning modules for school personnel, parents, school-aged children, primary-care pediatricians and child mental health professionals about the GL1-RA medications, their appropriate uses and possible abuse.
This research and subsequent call-to-action was part of a multi-disciplinary team effort including the UCI School of Medicine, UCI School of Pharmacy and the UCI Institute for Clinical and Translational Science. It was supported by the National Institutes of Health. For the full text of the article, click this link:>>>  /  The reference for the article:>>>