Scientists at the UK Dementia Research Institute at Cardiff University have made a major breakthrough by using smartwatches to detect Parkinson's disease up to seven years before symptoms appear, according to a study published in Nature Medicine. The research involved an artificial intelligence algorithm that analysed the speed of movement data from over 100,000 smartwatch users to predict Parkinson's onset. This groundbreaking approach offers a new, affordable, and reliable screening tool for early diagnosis of Parkinson's. Dr. Cynthia Sandor, the study's lead author, suggests this method could revolutionise Parkinson's treatment, enabling earlier clinical intervention. 
A pioneering study by the UK Dementia Research Institute at Cardiff University has revealed that smartwatches can detect Parkinson's disease up to seven years before symptoms emerge. This could transform the way the disease is diagnosed and treated. The research involved analysing the smartwatch data of over 100,000 individuals using artificial intelligence (AI) and was recently published in the prominent scientific journal, Nature Medicine. The AI algorithm, designed to study users' movement speeds, successfully predicted the onset of Parkinson's disease.
The novel application of AI in healthcare is a rapidly evolving field. To identify potential Parkinson's sufferers, the research team assessed users' movement speed by analysing a week's worth of smartwatch data. The AI application was then able to accurately predict who would go on to develop Parkinson's disease.
The revelation of this predictive power could be a significant step forward in diagnosing Parkinson's at an early stage. "This method could be a new, affordable, and reliable tool for early diagnosis of Parkinson's disease. With 30% of the UK population using smartwatches, our method could be widely implemented," said Dr. Cynthia Sandor, lead author of the study and a specialist at the Cardiff University Dementia Research Institute.
The research revealed that a mere week of smartwatch data is sufficient to predict Parkinson's disease up to seven years in advance. "We have developed a valuable screening tool which could improve both research and participation in clinical trials. Consequently, it can allow for treatment to commence at an earlier stage in clinical practice," Dr. Sandor added.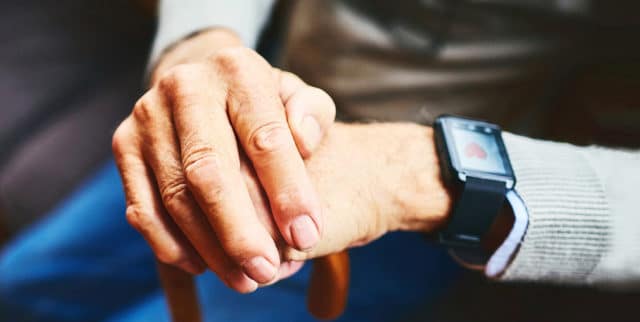 However, the researchers emphasised the need for further study in this area, encouraging others to validate their findings by analysing additional smartwatch user data. Parkinson's is a degenerative disorder affecting dopaminergic neurons in a part of the brain known as the substantia nigra. Over time, damage accumulates in the brains of those with the disease. Current diagnostic methods only detect the disease when more than half of the cells in the substantia nigra are already lost. As such, this technological breakthrough could be game-changing, as early diagnosis is critical for the success of treatment and management of Parkinson's disease.
Abstract of the Research Article
Wearable movement-tracking data identify Parkinson's disease years before clinical diagnosis
Abstract: Parkinson's disease is a progressive neurodegenerative movement disorder with a long latent phase and currently no disease-modifying treatments. Reliable predictive biomarkers that could transform efforts to develop neuroprotective treatments remain to be identified. Using UK Biobank, we investigated the predictive value of accelerometry in identifying prodromal Parkinson's disease in the general population and compared this digital biomarker with models based on genetics, lifestyle, blood biochemistry or prodromal symptoms data.
Machine learning models trained using accelerometry data achieved better test performance in distinguishing both clinically diagnosed Parkinson's disease (n = 153) (area under precision recall curve (AUPRC) 0.14 ± 0.04) and prodromal Parkinson's disease (n = 113) up to 7 years pre-diagnosis (AUPRC 0.07 ± 0.03) from the general population (n = 33,009) compared with all other modalities tested (genetics: AUPRC = 0.01 ± 0.00, P = 2.2 × 10−3; lifestyle: AUPRC = 0.03 ± 0.04, P = 2.5 × 10−3; blood biochemistry: AUPRC = 0.01 ± 0.00, P = 4.1 × 10−3; prodromal signs: AUPRC = 0.01 ± 0.00, P = 3.6 × 10−3). Accelerometry is a potentially important, low-cost screening tool for determining people at risk of developing Parkinson's disease and identifying participants for clinical trials of neuroprotective treatments. For full article click the link:>>>