Roche has announced encouraging results from a Phase 3 trial for its drug, Alecensa, in treating early-stage non-small cell lung cancer (NSCLC) with ALK-positive tumors. The ALINA trial showed that Alecensa might be more effective than standard chemotherapy in preventing cancer recurrence after surgery. Dr. Levi Garraway of Roche emphasized the drug's potential role in early-stage lung cancer treatment. The findings may revolutionize NSCLC treatment, offering a new therapeutic avenue for patients globally.
Alecensa's recent results have positioned it as the first ALK inhibitor to show considerable benefits in early-stage NSCLC, highlighting its potential to fill a significant therapeutic gap. The ALINA trial conducted by Roche involved 257 participants. They were assigned either Alecensa or standard chemotherapy post-surgery. Preliminary findings suggest that Alecensa surpassed one of the study's primary objectives, significantly delaying cancer recurrence.
Roche's Chief Medical Officer, Dr. Levi Garraway, expressed optimism regarding Alecensa's potential, emphasizing its potential role in early-stage lung cancer. He noted, "Alecensa has transformed outcomes for people with advanced ALK-positive NSCLC, and now these strong results provide evidence for the first time that this medicine could also play a pivotal role in early-stage disease where there is significant unmet need," The company is now gearing up to present its findings to regulatory authorities, such as the FDA and the EMA, in hopes of broadening Alecensa's application scope.
About the ALINA study
The ALINA study [NCT03456076] is a Phase III, randomised, active-controlled, multicentre, open-label study evaluating the efficacy and safety of adjuvant Alecensa® (alectinib) compared with platinum-based chemotherapy in people with completely resected stage IB (tumour ≥4cm) to IIIA (UICC/AJCC 7th edition) anaplastic lymphoma kinase (ALK)-positive non-small cell lung cancer (NSCLC). The study includes 257 patients who were randomly assigned to either the investigational or control treatment arm. The primary endpoint is disease-free survival (DFS). Secondary outcome measures include overall survival (OS) and percentage of patients with adverse events.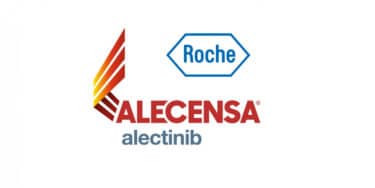 About Alecensa (alectinib)
Alecensa is a highly selective, central nervous system-active, oral medicine created at Chugai, a member of the Roche Group, Kamakura Research Laboratories for people with non-small cell lung cancer (NSCLC) whose tumours are identified as anaplastic lymphoma kinase (ALK) positive. Alecensa is now approved in over 100 countries as an initial (first-line) treatment for ALK-positive, metastatic NSCLC, including in the United States, Europe, Japan and China. For more information, click this link:>>>