In a significant leap forward for patients with heart failure, Novo Nordisk's obesity medication, Wegovy, has demonstrated promising results in recent clinical trials. Wegovy, with its active component semaglutide, was initially celebrated for its weight loss efficacy but has since been under the spotlight for its potential cardiovascular benefits.Treatment with Wegovy, a GLP-1 agonist, also led to greater improvements in exercise function and more weight loss versus plecebo, according to study results.
According to findings from the phase 3 study known as STEP HFpEF, published in The New England Journal of Medicine, the drug substantially eased symptoms and physical limitations in patients suffering from heart failure with preserved ejection fraction (HFpEF). This specific heart condition sees the heart muscle contract effectively, but the ventricles fail to relax properly, causing decreased blood flow. Notably, around half of all heart failure cases can be categorized as HFpEF, and a staggering 80% of these patients are either overweight or obese. Such a condition is associated with exacerbated symptoms and reduced physical function.
The trial revealed that participants, after a year on Wegovy, reported an average weight loss of 13.3%, contrasted with a mere 2.6% in the placebo group. The drug also notably improved scores on the Kansas City Cardiomyopathy Questionnaire, a critical tool in evaluating the physical limitations and symptoms of HFpEF. Patients even exhibited increased walking distances within a six-minute timeframe. The data also highlighted a net benefit of 7.8 points in heart failure-related health scale criteria when compared with those not on the drug.
Commenting on the developments, Mikhail Kosiborod, M.D., the trial's chief investigator, remarked, "This heralds a possible fundamental shift in how cardiologists approach HFpEF in individuals with obesity." Additionally, Yigal Pinto, M.D., Ph.D., in an associated editorial, pointed out the significance of these findings and emphasized the need to see how they translate to hard end points.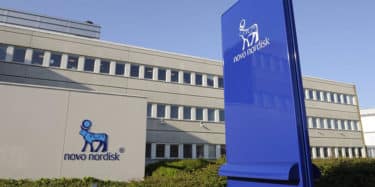 The heart-related successes of Wegovy are not singular. Earlier this month, the drug demonstrated its ability to reduce the risk of major adverse cardiovascular events by 20%, pitting it against a placebo and standard care. This success has fueled Novo Nordisk's aspirations to expand Wegovy's label to include this cardiovascular risk-reduction data in both the U.S. and Europe within the year.
Such promising results have substantial implications for patient coverage. Industry analysts believe that following Wegovy's heart-focused outcomes, Medicare seems very likely to green-light obesity drug reimbursement. Launched in 2021, Wegovy's rising demand led to supply challenges. Issues at the manufacturing facility in Brussels further exacerbated these. However, to manage the demand, Novo Nordisk has been collaborating with Thermo Fisher for Wegovy pen filling operations in North Carolina.
In closing, these findings bolster Wegovy's positioning, not just as a lifestyle drug, but as a potentially life-changing treatment for heart failure patients, especially those battling obesity. The long-term implications for coverage, especially in the U.S. and Europe, and the subsequent accessibility for patients, are indeed profound.
STEP HFpEF and STEP HFpEF-DM Overview
The STEP HFpEF trial studied the effects of once-weekly subcutaneous semaglutide 2.4 mg on symptoms, physical function, and weight against a placebo in obese HFpEF patients. The trial involved 529 individuals with HFpEF (ejection fraction ≥45%) and obesity (BMI ≥30 kg/m2). Its main goals were changes in KCCQ-CSS and body weight over 52 weeks, with secondary goals including a change in 6MWD over the same period and changes in C-reactive protein.
The ongoing STEP HFpEF-DM trial, focusing on HFpEF and obesity in type 2 diabetes patients, will be part of the regulatory submission. Expected to conclude in Q4 2023, if results are positive, Novo Nordisk plans a Wegovy label update in the US and EU by the first half of 2024.
About Wegovy® (semaglutide 2.4 mg)
Wegovy is a GLP-1 receptor agonist for chronic weight management. Suitable for adults with a BMI of 27 kg/m2 or higher with weight-related conditions, and children 12 years or older with obesity, it's available in the US, Denmark, Norway, and Germany.