Researchers from Monash University have developed Muvalaplin, the first-ever oral drug aimed at targeting and reducing levels of Lipoprotein(a) (Lp[a]), a largely genetic form of cholesterol associated with heart attack and stroke. Lp(a) affects one in five individuals globally, and there's no approved treatment available. Muvalaplin, pioneered by Professor Stephen Nicholls, effectively lowered Lp(a) levels by up to 65% in phase 1 clinical trials by disrupting its formation in the body. The drug's potential, presented at the European Society of Cardiology Congress and published in JAMA, is significant, especially as current therapies like statins don't impact Lp(a) levels. While Muvalaplin shows promise, larger trials are necessary to further evaluate its safety and efficacy.
Professor Nicholls stated that the global research industry has been working on a targeted solution to treat elevated Lp(a) for the past decade, but advancements so far have been in difficult to administer injection-based therapies that are not yet on the market. 
Professor Nicholls noted: "When it comes to treating high Lp(a), a known risk factor for cardiovascular disease, our clinicians currently have no effective tools in their kit. This drug is a game-changer in more ways than one. Not only do we have an option for lowering an elusive form of cholesterol, but being able to deliver it in an oral tablet means it will be more accessible for patients."
What makes Lp(a) different?
Lp(a) is akin to LDL cholesterol, colloquially termed 'bad cholesterol'. However, it's more adhesive, elevating the chance of obstructions and blood clots in arteries. Unlike LDL, common cholesterol-lowering drugs such as statins do not affect Lp(a) levels. Due to its genetic nature, lifestyle changes like diet and exercise barely make an impact.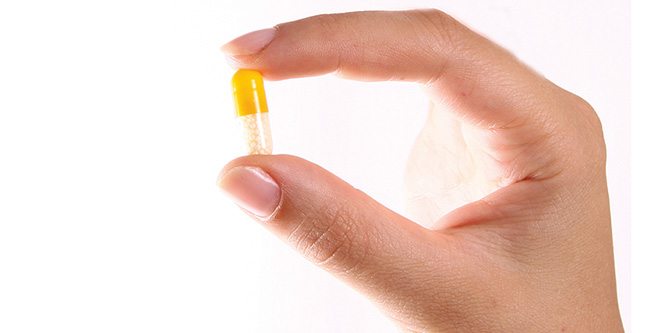 Dr. Anurag Mehta, director of preventive cardiology at VCU Health Pauley Heart Center, labeled the drug's potential impact as an "exciting development". While other treatments in phase 3 clinical trials are primarily injections resulting in 80-95% Lp(a) reduction, Muvalaplin's oral administration offers a more accessible option, albeit slightly less potent. Dr. Mehta underlined the limited population in the phase 1 study and stressed the necessity for larger, more comprehensive phase 2 trials. These would give a clearer picture of Muvalaplin's safety profile.
Understanding Lipoprotein(a)
Lp(a) is closely linked with atherosclerotic cardiovascular disease – the thickening or hardening of arteries – and aortic valve stenosis. Dr. Soffer elucidated that the sole gene influencing aortic valve risk also causes elevated Lp(a) levels. Although it doesn't conclusively lead to heart disease, it poses a significant risk.
For those curious about their Lp(a) levels, a blood test is the sole determinant. In the US, guidelines recommend testing for those with early-onset cardiovascular diseases or with a family history. In contrast, European and Canadian guidelines suggest everyone undergoes this test at least once. In closing, while Muvalaplin is still in its developmental stages, its emergence marks an optimistic turn in the quest to conquer the 'silent killer', potentially offering hope to millions around the globe.
Abstract of original research
Muvalaplin, an Oral Small Molecule Inhibitor of Lipoprotein(a) Formation
A Randomized Clinical Trial
Abstract: Importance Lipoprotein(a) (Lp[a]) is associated with atherosclerotic disease and aortic stenosis. Lp(a) forms by bonding between apolipoprotein(a) (apo[a]) and apo B100. Muvalaplin is an orally administered small molecule that inhibits Lp(a) formation by blocking the apo(a)-apo B100 interaction while avoiding interaction with a homologous protein, plasminogen.
Objective and Design: To determine the safety, tolerability, pharmacokinetics, and pharmacodynamic effects of muvalaplin. Setting, and Participants This phase 1 randomized, double-blind, parallel-design study enrolled 114 participants (55 assigned to a single-ascending dose; 59 assigned to a multiple-ascending dose group) at 1 site in the Netherlands.
Interventions: The single ascending dose treatment evaluated the effect of a single dose of muvalaplin ranging from 1 mg to 800 mg or placebo taken by healthy participants with any Lp(a) level. The multiple ascending dose treatment evaluated the effect of taking daily doses of muvalaplin (30 mg to 800 mg) or placebo for 14 days in patients with Lp(a) levels of 30 mg/dL or higher. Main Outcomes and Measures: Outcomes included safety, tolerability, pharmacokinetics, and exploratory pharmacodynamic biomarkers.
Results: Among 114 randomized (55 in the single ascending dose group: mean [SD] age, 29 [10] years, 35 females [64%], 2 American Indian or Alaska Native [4%], 50 White [91%], 3 multiracial [5%]; 59 in the multiple ascending dose group: mean [SD] age 32 [15] years; 34 females [58%]; 3 American Indian or Alaska Native [5%], 6 Black [10%], 47 White [80%], 3 multiracial [5%]), 105 completed the trial. Muvalaplin was not associated with tolerability concerns or clinically significant adverse effects. Oral doses of 30 mg to 800 mg for 14 days resulted in increasing muvalaplin plasma concentrations and half-life ranging from 70 to 414 hours. Muvalaplin lowered Lp(a) plasma levels within 24 hours after the first dose, with further Lp(a) reduction on repeated dosing. Maximum placebo-adjusted Lp(a) reduction was 63% to 65%, resulting in Lp(a) plasma levels less than 50 mg/dL in 93% of participants, with similar effects at daily doses of 100 mg or more. No clinically significant changes in plasminogen levels or activity were observed.
Conclusion: Muvalaplin, a selective small molecule inhibitor of Lp(a) formation, was not associated with tolerability concerns and lowered Lp(a) levels up to 65% following daily administration for 14 days. Longer and larger trials will be required to further evaluate safety, tolerability, and effect of muvalaplin on Lp(a) levels and cardiovascular outcomes.
TR ClinicalTrials.gov Identifier: NCT04472676 – For full text of article click this link:>>>